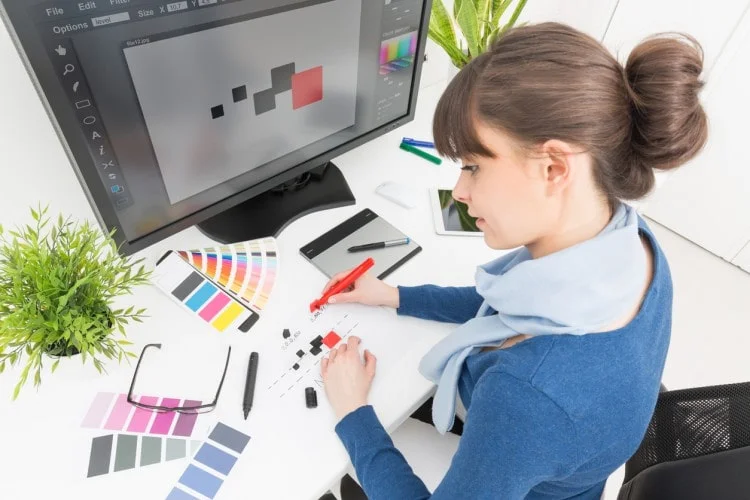 How an AI paraphrasing tool can make your life easier.
Whether you're a busy professional or just a regular person who struggles to find time to write, you may be wondering if there's a way to get help without sacrificing the quality of your work. Enter the AI ​​paraphrasing tools.
You probably know that feeling: you've been staring at a screen for half an hour, trying to come up with the perfect way to rewrite your sentences or even all of your text.
Does it look familiar to you? Luckily, the AI ​​paraphrase tool can help you with content paraphrasing and changing sentence structure.
What is an AI paraphrasing tool?
An AI paraphrasing tool is software that uses artificial intelligence to rephrase a text and create new and unique content from it.
There are various AI paraphrasing tools available on the internet, and they all work in slightly different ways. Some tools simply replace words with synonyms, while others actually change sentence structures to create new text.
The best AI paraphrasing tools will be able to understand the context of your text and create a new version that preserves the meaning of the original. This can be especially useful if you have to paraphrase long or complex text.
If you are looking for a content paraphrasing tool, there are a few things to keep in mind. First of all, make sure that the tool you choose is compatible with your operating system and word processor. Second, check the comments to see what other users have to say about the tool. And lastly, be sure to test the tool yourself before using it for any major writing projects.
How can an AI paraphrasing tool help you in your writing?
If you're like most people, you probably find yourself struggling to find the right words when you write. In this case, or if you just want to improve your writing skills, an AI paraphrasing tool can help you.
By understanding the context of your writing, AI can suggest different ways of phrasing things that can help improve the overall tone of your article and create more unique content.
AI paraphrasing tools can take your text and rewrite it in a way that still conveys the same meaning but is more concise and easier to read. This can be a huge time saver and can also help you improve your writing in general. So, there are several benefits to using an AI paraphrasing tool:
It can help you save time. If you're struggling to write something, or just don't have time to write something from scratch, a paraphrasing tool can be a lifesaver. It can take your text and Fast paraphrase it, so you can move on to other things.
It can help you improve your writing. By watching a paraphrase tool rewrite your text, you can learn to spot areas where your writing could use improvement. You may learn to use simpler words, or structure your sentences more effectively.
It can take your existing content and rewrite it in a way that is more likely to engage your reader. It can also help you get new ideas and perspectives that you wouldn't have come up with on your own.
How to use an AI paraphrasing tool
As well as being incredibly useful, AI paraphrasing tool are also extremely easy to use. For example, with the Grammica app you only have to follow a couple of simple steps to modify your content with the help of AI:
Select the "rewrite" function, and then copy and paste your text into the paraphrase tool. The tool will rewrite your text more concisely and clearly. You can choose between different AI-generated variations:
You can also copy and paste your text into the text field and then select "Rewriter" when highlighting the phrase, you want to modify.
Finally, you can also rewrite the tone of your original text, by copying and pasting the text into the tool and adding the new type of tone you want the text to have:
Finally, you just have to review the new text to make sure it still conveys your original meaning. If not, you can make the necessary adjustments or generate new examples. Rewriting texts has never been so easy!
If you are looking for a way to make your life easier, an AI paraphrasing tool is the way to go. With this tool, you can quickly and easily paraphrase any text, which makes it easier and faster to get your point across. This can save you a lot of time and effort, and what's more, in the case of Grammica, the AI ​​paraphrase tool is completely free and won't cost you any money.